Bethesda-Chevy Chase High School
Class of 1966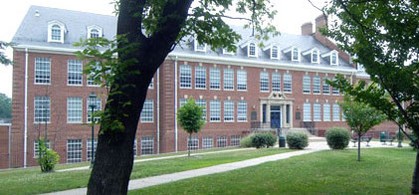 B-CC High School - Class of 1966
55th YEAR REUNION
Friday, October 8, 2021
6:15 to 11:00p.m.
DINNER, DANCING, AND MEMORIES
Norbeck Country Club
17600 Cashell Road
Rockville, MD 20853
REUNION TICKET PURCHASE INCLUDES: HORS D'OEUVRES, BUFFET DINNER, OPEN BAR for beer & wine (6:15-9:15), CASH BAR for hard liquors (6:15-11), and FREE SOFT DRINKS
Registration 6:15 – 6:30
Drinks and Hors d'oeuvres 6:30 – 7:30
Buffet Dinner 7:30 – 8:45
Dessert 8:45 – 9:00
Dancing to Oldies 9:00 – 11:00
PLEASE RESPOND BY SEPTEMBER 24th using the 55th Reunion registration form provided here. Print the form, fill it in, and mail it to the address shown at the bottom of the form.
If you prefer to receive the registration form by email or regular mail, please use the CONTACT US box in the upper left corner of this page to make that request.
-----------------------------------------------------
We have also reserved a block of rooms at the HYATT REGENCY at One Bethesda Metro Center from October 7-11 (Thursday, Friday, Saturday, and Sunday nights). The reservation phone number is 1-877-803-7534 or book directly at https://www.hyatt.com/en-US/group-booking/BETHE/G-BC66. Single and double room rates are $119 per night. The name associated with the block is "BCC 55th Reunion Class of 1966." These reserved rooms are available until September 17, 2021.
-----------------------------------------------------
The B-CC Educational Foundation welcomes donations from former students and friends. The Foundation's Campaign for Academic Excellence provides a continuum of year-round integrated academic support and enrichment programs that promote high academic standards and success for all students at B-CC High School.